Welcome to the Taster careers page
Our people
At Taster, we admire creative individuals who have the hunger to innovate and are always looking for better ways to achieve their goals.
You'll succeed at Taster if you are resilient, driven, thrive in a fast paced environment, and have the ability to take on any task, no matter how big or small.
Our culture
We enjoy working with people who think outside the box and come up with fresh ideas and concepts - keeping the end vision in mind.
We maintain a one team mentality at Taster and we strongly believe in celebrating our successes! We always motivate, encourage and support each other at work, and outside of work we enjoy regular team drinks and social lunch times.

Our vision
Everyone can enjoy Taster whenever they want.
Our mission
We create iconic food designed to be delivered.
Our values
#1 We act like owners
We put partners and consumers needs at the heart of our decisions
We always build to make sure it scales
We identify and focus on high impact projects
#2 We always bring our A-game
We always prioritise the quality of our product and our customer experience
We act with urgency and have a bias for action
We own our personal growth and strive to be enablers for others to grow
#3 We win as a team
We're inclusive and value diversity
We make sure our team has regular wins and we celebrate them
We're able to challenge constructively and engage in healthy debate
#4 We challenge the status quo
We always question 'why' we're doing something
We have the courage to try new solutions to old problems
We inspire others to achieve things they didn't think was possible

These four values are embedded in everything we do. They guide and influence the way we work and communicate with each other, and are a key driver to our success.

Perks & Benefits
🏠 Flexible work / remote 50%
🎯 Quarterly bonus scheme
🧑‍🤝‍🧑 Referral bonus scheme
⛑️ 2 mental first aider trained both in Paris and London
🌱 Wellness Calendar
🎉 Regular Taster's events to celebrate
🍋 Fruits every week

Tip of the tongue

Our people are the most important part of Taster and our Engagement survey lets us identify how things are going.

We launch our survey every quarter so we know how we can continually improve employee experience.


Buddy Language

At Taster, we have launched the Buddy Language to help people to develop their language skills.

Employees can practice throughout our three countries : UK, France and Spain.

Discussions take place fortnightly on various topics.

Some datas
Gender equality French' index
Percent of Women in the Leadership Team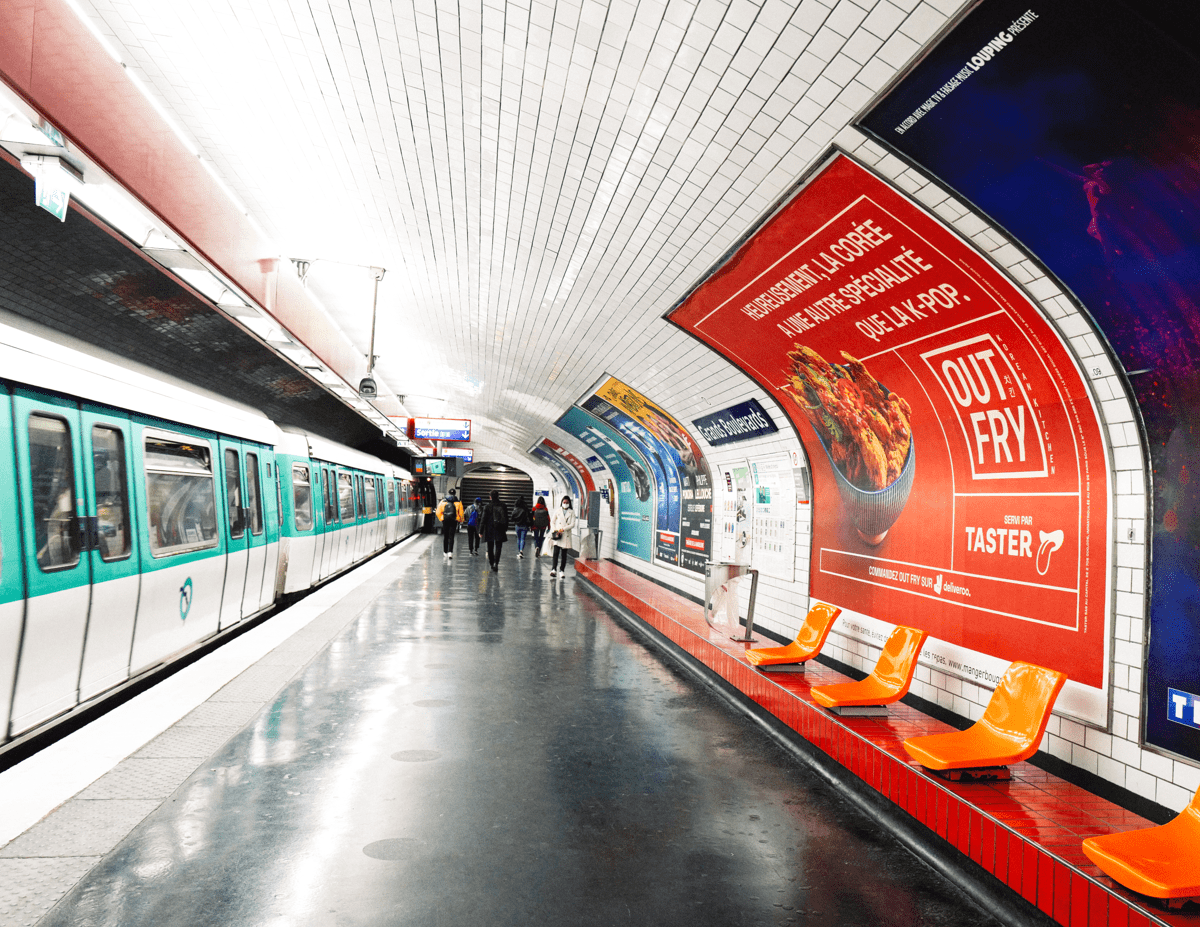 Why join Taster?
Online food delivery and digital restaurants have been experiencing huge growth in recent years and the boom is set to continue. Digital food brands are the next frontier for the online food delivery market, expected to be worth $365 billion by 2030.
Taster is at the forefront of the food delivery revolution in Europe, due to the success of its digital-only restaurant brands - Out Fry, Pasta Dreams, Mission Saigon, A-Burgers, Pepe Chicken and Saucy Buns. These brands deliver meals through popular platforms like Deliveroo, JustEat, UberEATS and Glovo, and prepare meals in local kitchens designed specifically for delivery. This approach allows Taster to offer its customers quality food, designed for delivery, without compromise.
Taster started out in Paris in 2017 and, with substantial month-on-month growth, it has now expanded to several major cities including London, Madrid and Brussels. Taster's vision is to become the world's largest digital restaurant group - it's a fast-growing start up backed by top Venture Capital firms, so it's an exciting time to join the team.
About Taster
Taster was founded in 2017 and has grown to:
71 coworkers
4 countries
45 cities

6 street food brands
200+ digital restaurants
4.5+ customer rating
Already working at Taster?
Let's recruit together and find your next colleague.